I want a garden!! My hubby is not exactly on-board. Boo! I will admit, though, that we have a few items that are...well, lets just say not conducive to growing a typical garden.
1. We live on a postage-stamp sized lot. Actually, we live on one of the largest sized lots in our neighborhood, but trust me when I tell you that is not saying much :-). So regardless, it is still not really big enough for a traditional garden.
2. Its probably not allowed by the homeowners association...not that that would really stop me....I am a rebel. :-)
3. We have these little friends to keep in mind: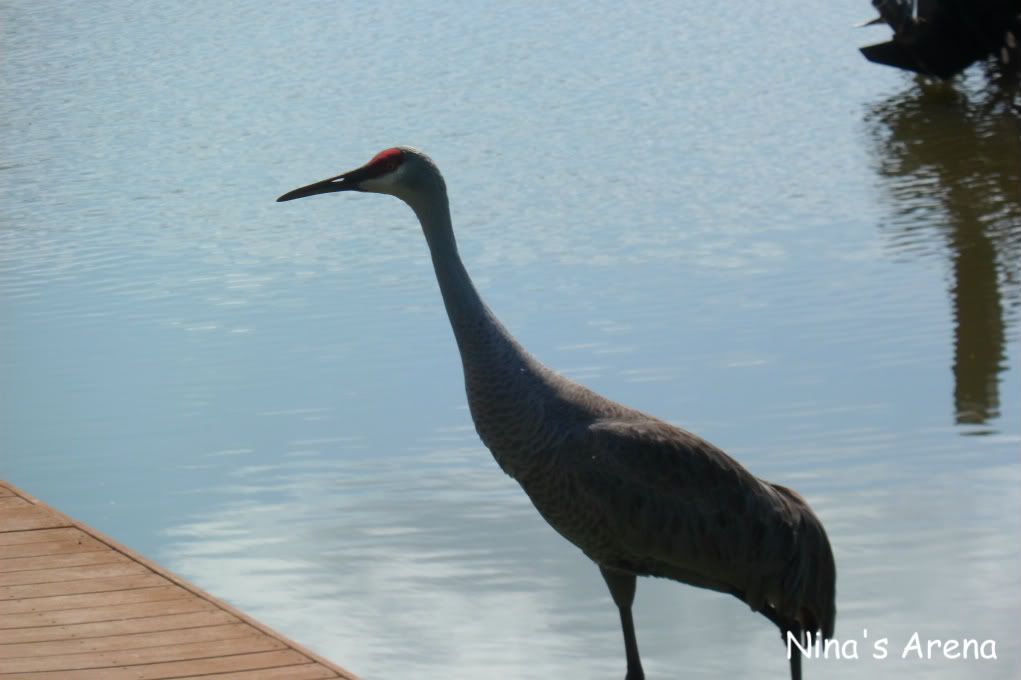 Sandhill Crane
Right after we moved in, I spent close to 100 dollars on flowers only to have these little buggers literally up-heave each and every one in search for bugs and/or worms. Not good!
So what is a girl to do??? My thought was a raised bed garden inside the screened-in pool area...again, Hubby gave me the thumbs down. Apparently, he is concerned with what we would do with all the dirt after the garden was harvested....blah!
So...we compromised with this:
BAHAHAHA!!! Its not much, but at least it is something! I bought orange planters to match my orange patio furniture: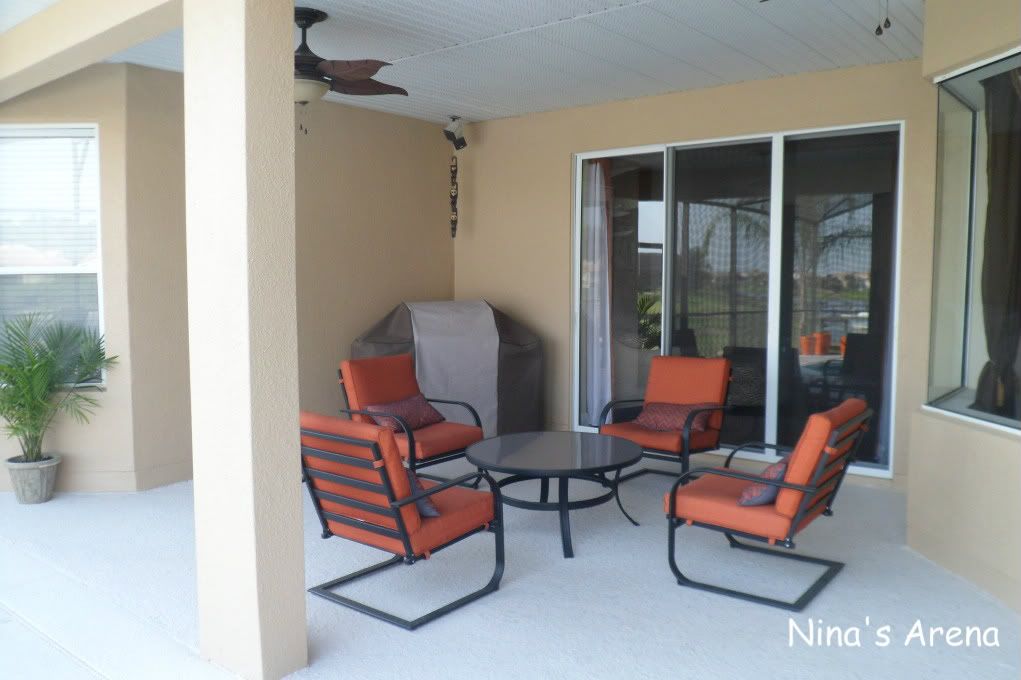 It will do. I-----I mean Hubby, planted a tomato plant and some squash. I also bought some seeds for spinach but apparently I did not relay this info appropriately, because he planted two containers of squash and didn't plant the spinach seeds. <sigh> Oh well, this is what I get for not doing it myself...but do you know how difficult it is to get dirt out of your fake fingernails??? Seriously....
So did you plant a garden this year?? Is it a traditional garden or a pseudo garden like mine? Do share...