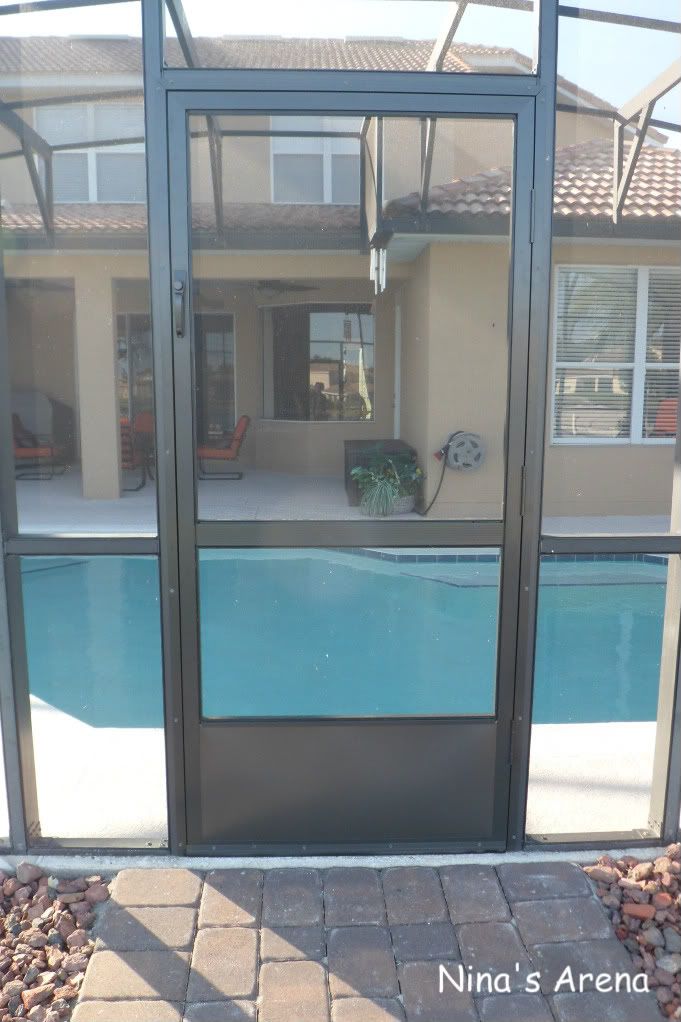 I got me a screen door! Woot! Our little path to nowhere didn't stay long. We were able to get someone out to install a screen door within a few days of getting quotes. Love it!
I was sort of afraid that it would impede our view, and it does, but only minimally.
I have been thinking, do we really need that kickplate at the bottom of the door? Hmmm...I'll have to ponder that a while. Until then, I am happy, Hubby is happy, are you happy?
I sure hope everyone has a great week!